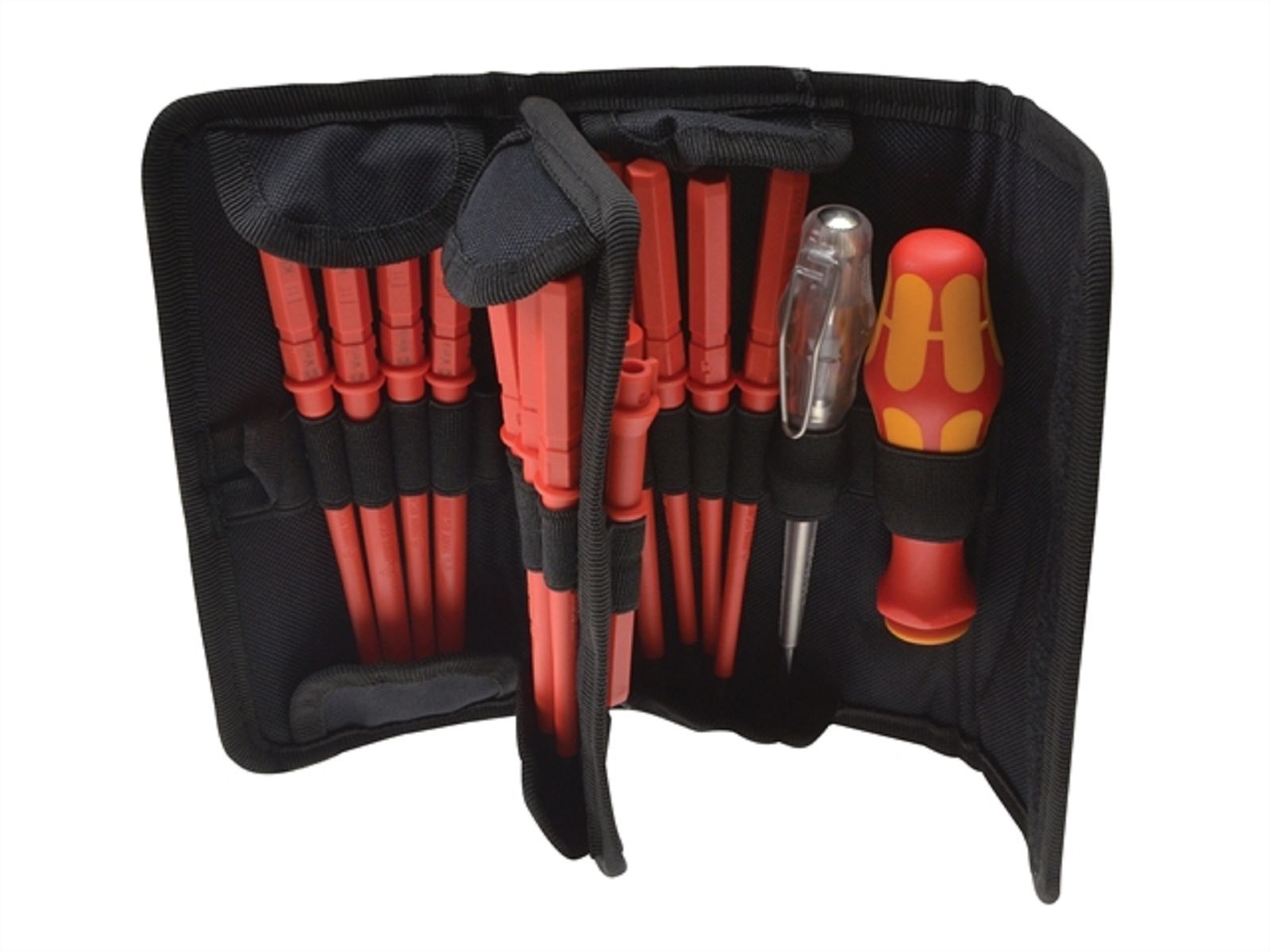 WERA 003471 VDE 18 PIECE SCREWDRIVER SET
£59.40
Only 1 remaining
WERA 003471 Kraftform VDE Kompakt Screwdriver Set - Interchangeable 18 Piece. NEW.
Wera Kompakt VDE screwdriver set - 18 pce Interchangable blade kit, including slotted, Phillips, Pozidrive, PlusMinus/MCB and switch cabinet blades.
VDE handle with blade auto-lok system and 6 VDE blades - supplied in a rugged belt pouch.
The Kraftform design handle uniquely fits the hands contours during use.
Individually tested for dielectric strength under a 10,000V load, to guarantee safe working at 1,000V.
Drop tested at extreme tempratures to ensure insulation won't fail in tough jobsite conditions.
The screwdriver tip is made from powerbit grade steel for unbeatable strength.
Contents: 1 x 817 VDE handle. 4 x Slotted Bits 2.5. 3.5, 4 and , 5.5mm 2 x Phillips Bits PH1 and PH2 2 x Phillips Bits PHS1 and PHS2 minus blades for combination screws.
2 x Pozidriv Bits PZ1 and PZ2. 2 x Pozidriv Bits PZS1 and PZS2 minus blades for combination screws.
4 x Switchboard cabinet blades: square 6.3 and 8.1mm, triangular and round. 1 x Voltage Tester