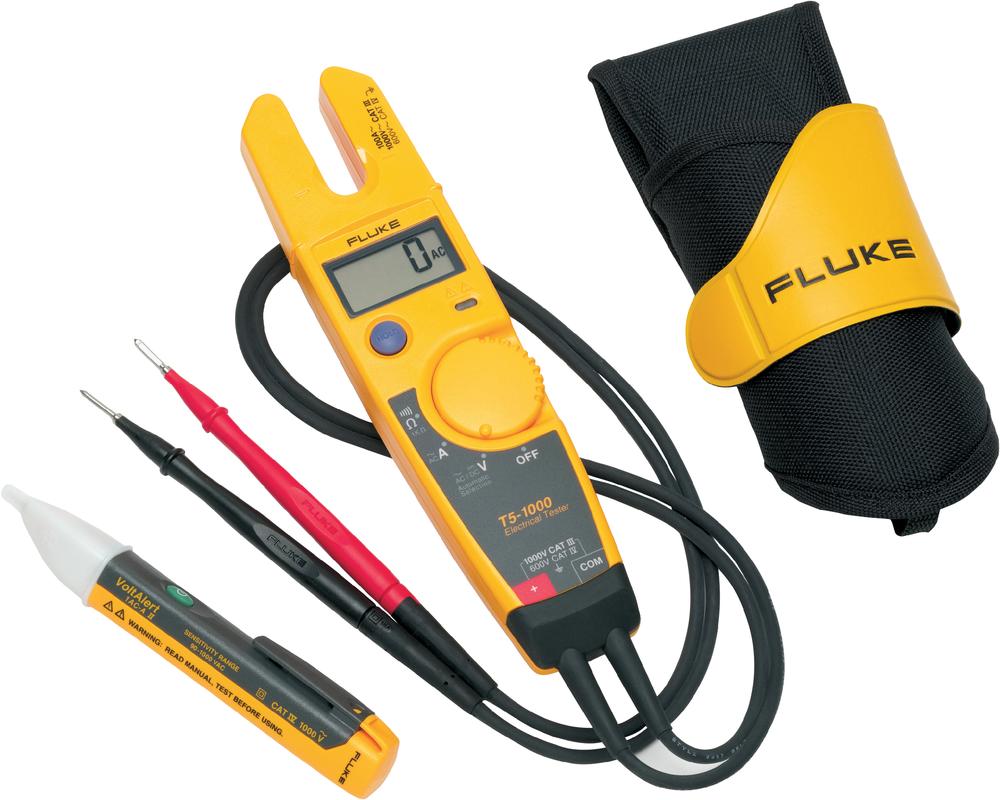 FLUKE T5-H5-1ACIIKIT
£148.00
Sold out
The Fluke T5-H5-1AC Kit is a great kit for electricians.
The first device you'll receive in the pack is the 1AC.
This device is capable of ensuring that you get accurate results and can obtain them with total ease.
This electrical tester features an OpenJaw system which allows you to take measurements without any direct contact, by simply feeding the wire or conductor through the slot in the top of the device.
It also features a simple push button/dial system which makes it easy for you to change the settings to perform the measurements you want.
Whether you need your Fluke tester to measure voltage, current or continuity, you can be sure that it can do the job.
Depending on the specific model of electrical kit you purchase, too, you'll be able to choose between 600V and 1000V.
It also comes with a T51000 that lets you check voltage, continuity and current with just one compact tool.
Select volts, ohms or current and the instrument does the rest.
This models measure 1000 volts AC/DC.
It also comes with a holster for holding your tester.
The Fluke T5-H5-1AC Kit includes: T5-1000 Electrical Tester H5 Holster 1 AC VoltAlert