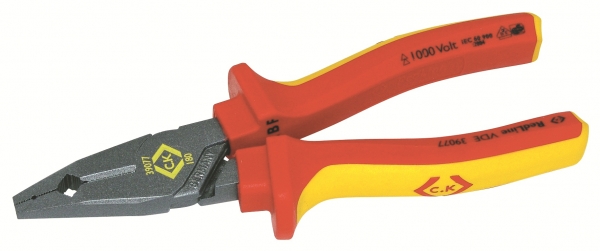 CK T39077-180 Tapered Nose Pliers
£29.61
Only 1 remaining
VDE Electrician's pliers
A big help in small spaces. Specially designed for electrical installation work where space is restricted, C.K electrician's pliers are a big help in small spaces.
Tapered nose - streamlined for better access, and ideal for gripping nuts and cutting wires in recessed cabinets.
Gutter nut holder - specially profiled jaw for securely holding square nuts used on cable trays and cabinets.
Pin holder - machined at 90° to the angled face for holding cable clips/nails upright while hammering.